From Concept to Reality: The Acura Type S Makes Its Return to Columbus, GA in 2020
After a 10-year hiatus, Acura is re-introducing one of its most ambitiously athletic sedans, to date.  The Acura Type S Concept is moving into the real world in 2020, bringing with it a new definition to the term "sports car."  It is a stylish model drivers have been craving and is returning to Acura of Columbus for the 2020 model year.
With its long and athletic dimensions, the 2020 Acura Type S cuts an intimidating figure as it tackles the road from Phenix City, AL to Columbus, GA.   Once you get behind the wheel of this exquisite sedan at Acura of Columbus, you will immediately be drawn to the elegant interior and muscular build of the 2020 Acura Type S.  It raises the bar of what a luxury sports sedan will be.
Design
When you take one look at the 2020 Acura Type S, you'll see the form of an Olympic-caliber track and field star blended with the muscular build of a gymnastics powerhouse. Its long, creased hood is the focal point of this beautiful machine. It is wide and sharp and proudly displays Acura's "Diamond Pentagon" grille and large air intake along the front bumper. Next generation Jewel Eye LED headlights brilliantly show you the road ahead, while announcing your imminent arrival to on-coming cars.
As you move to the rear you start by staring at the quad-exit exhaust and deck-lid spoiler. The athletic trunk lid leads your eyes to the coupe-like rear window. The Chicane-styled head and taillights strike an imposing look as you travel through Auburn and Opelika.
Performance
The 2020 Acura Type S Concept was announced to hold a brand-new twin-turbocharged V6 engine with Super Handling All-Wheel Drive, though the final powertrain hasn't been revealed. Previous versions of the Acura Type S were powered by 286-horsepower V6 matched with a six-speed manual transmission as recently as the 2008 Type S. The 21-inch multi-spoke forged carbon wheels are equipped with 285-width summer performance tires, the largest available on any Acura model. Brembo brake discs with four-piston calipers are attached to those wheels to give you optimal grip and a responsive braking system.
Technology
Acura is unveiling its Acura Precision Cockpit concept in its new cars for 2020. The next generation of Acura technology is sure to be a hit, once you sit in the 2020 Acura Type S. IT presents the elegance you would expect from a brand like Acura, with wood, leather and Alcantara suede materials decorating your cabin and dash. LED ambient lighting gives you a subtle, yet modern, feel inside your Acura. A massive 12.3-inch driver display screen gives you real-time information and uses artificial intelligence to predict the path of obstacles you will face.
A second screen is in clear view, but unobtrusively sits on top of your dash, as it provides you access to your infotainment features. Using Acura's "Absolute Positioning," you'll have access to your touchscreen through a touchpad located in your center console. This allows you to maneuver through your touchscreen without having to reach to manipulate it. The Android-based Precision Cockpit technology system will replace the program currently in use in many Acura models.
Schedule Your Test Drive of the 2020 Acura Type S
Columbus, GA is the home of the 2020 Acura Type S.  The time is now to schedule your test drive of the perfectly-precise and athletic sports sedan.  There will be no other car like the 2020 Acura Type S.  Pre-order your Acura Type S with our Acura dealer in Columbus and be the first in your town to show off in this work of art on wheels.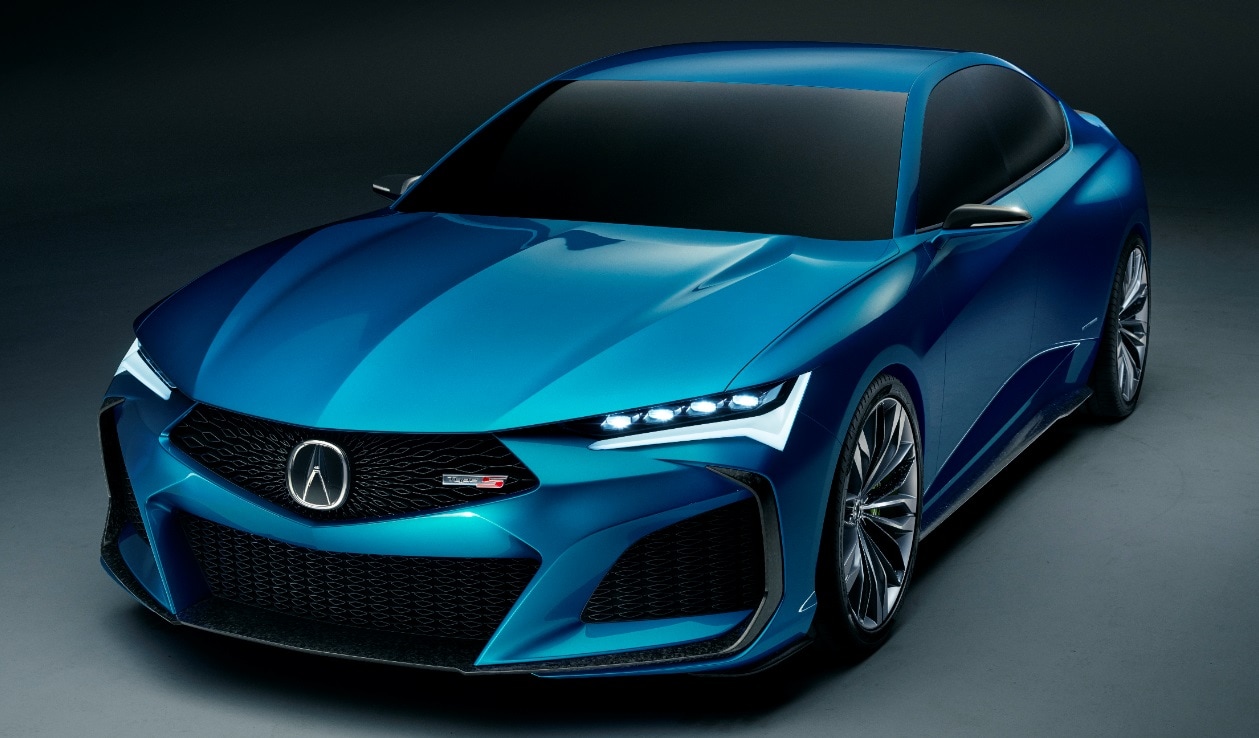 Department Hours
Monday

9:00AM-7:00PM

Tuesday

9:00AM-7:00PM

Wednesday

9:00AM-7:00PM

Thursday

9:00AM-7:00PM

Friday

9:00AM-7:00PM

Saturday

9:00AM-6:00PM

Sunday

Closed